Academic Year 2023-2024 Convocation Mass of the Holy Spirit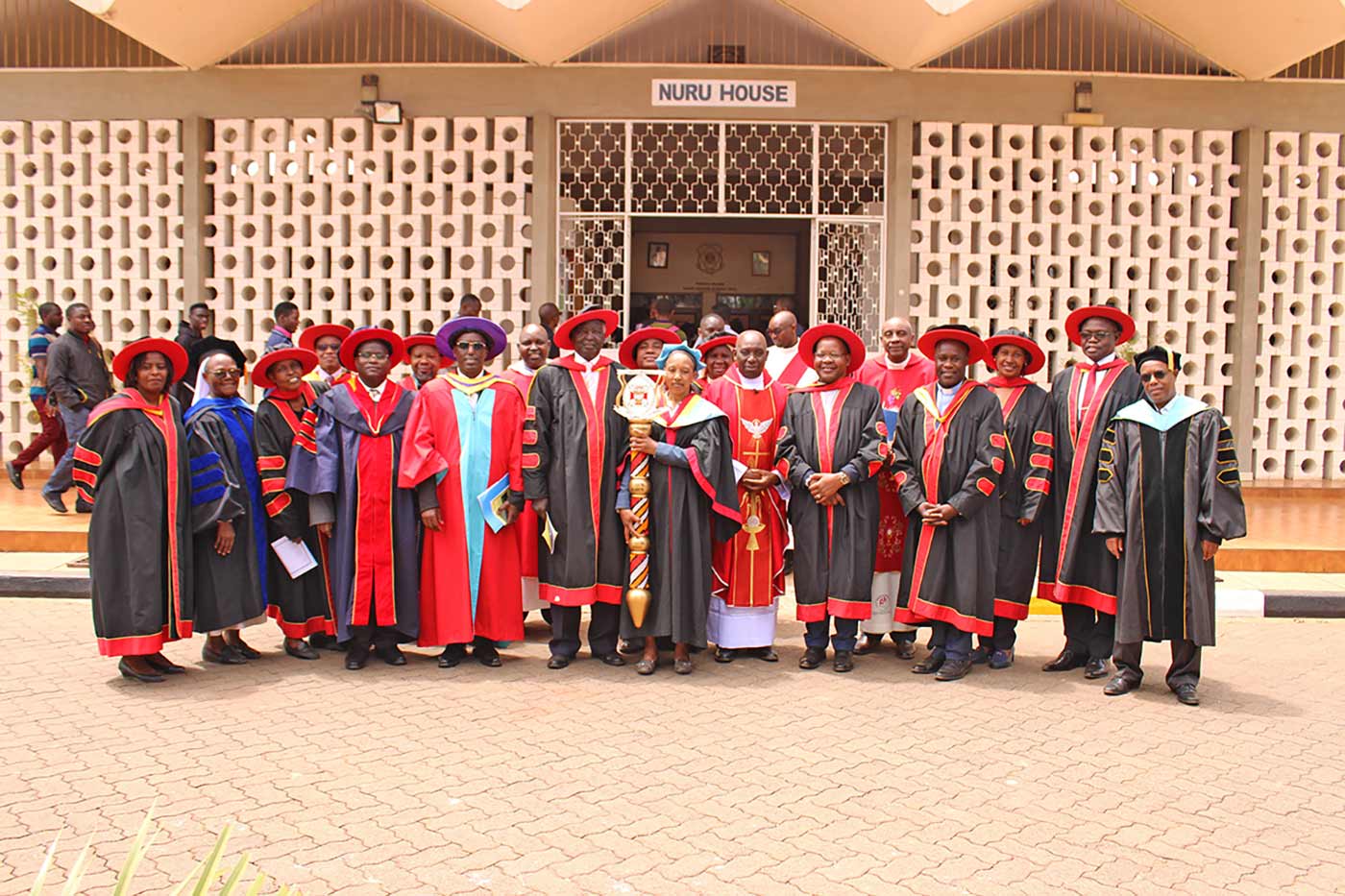 WEDNESDAY, AUGUST 23, 2023
Convocation Mass: Welcoming the New Academic Year at Tangaza University College
On Monday, we marked the start of the academic year 2023-2024 with a soul-stirring Convocation Mass. This significant event was attended by distinguished members of the Tangaza Consortium Trust, the University Council, Board of Trustees representatives, and high-ranking officials from both the Catholic University of Eastern Africa and Tangaza University College. Faculty, students and a myriad of invited guests, sponsors, and guardians also graced the occasion. Our heartfelt gratitude goes out to everyone who was a part of this event, both in spirit and in presence.
A pivotal moment of the ceremony was the installation of our new Chancellor, Rev. Edward Etengu, OSB, and Vice-Chancellor, Rev. Prof. Patrick Mwania, CSSP. Their dedication and foresight signal a bright future rooted in faith and excellence. At a time when private universities face shifts in governmental educational funding, the leadership at Tangaza aims to differentiate through an unwavering commitment to quality education underpinned by moral tenets.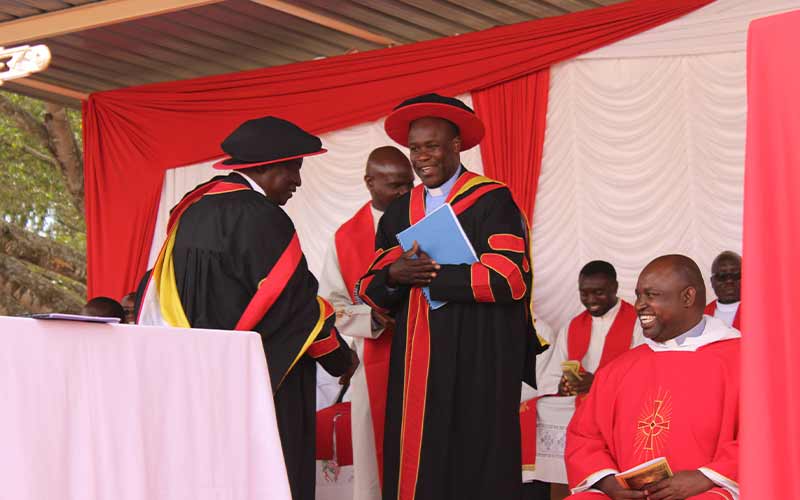 "The Hallmark of a Catholic University is Truth — in research, teaching, and innovation. Tangaza University College thrives on the Church's profound intellectual traditions. Beyond merely transforming minds, we aim to touch hearts and transform lives; this forms the core essence of our education."
Rev. Professor Stephen Mbugua – DVC – CUEA
In navigating the course forward, the roles of the Chancellor and Vice Chancellor become indispensable. They are the torchbearers upholding the foundational principles of Tangaza University College as highlighted in its motto and the vision laid down by its founders. The very key to our success over the past 37 years characterised by our diverse student population from over 40 nationalities and a pivotal role as a theological center and praxis for Social Transformation in Africa.  This success is also attributed to the harmonious collaboration between various university entities like the University Council, the Board of Trustees, and the Tangaza Consortium Trust.
"As we continue to build on the dreams of our founders, our vision is unwavering: for Tangaza to be a beacon of hope, leadership, and unity, not just in Kenya but beyond. In the spirit of togetherness and resilience, let us remember that in both our successes and challenges, we're not walking alone; God is with us. May we always strive for excellence and growth, ensuring Tangaza's continued impact and legacy for future generations."
Chancellor Rev. Edward Etengu – OSB
In his address, the newly installed Vice-Chancellor, Rev. Prof. Patrick Mwania, CSSP. also paid homage to Tangaza's illustrious history and legacy, expressing his appreciation for those who helped shape it and promised to ensure that Tangaza remains a sought-after institution, nationally and internationally by drawing from the university's vision.
"Our vision revolves around academic excellence, service orientation, and commitment to Social Transformation based on Christian values. Our mission is to prepare ethical leaders with intellectual competency for society and the church."
Rev. Prof. Patrick Mwania – Vice-Chancellor
The ceremony culminated in the official opening of the Academic Year 2023-2024 by the Vice-Chancellor beckoning all to champion the university's ethos and further the noble traditions of Catholic education.